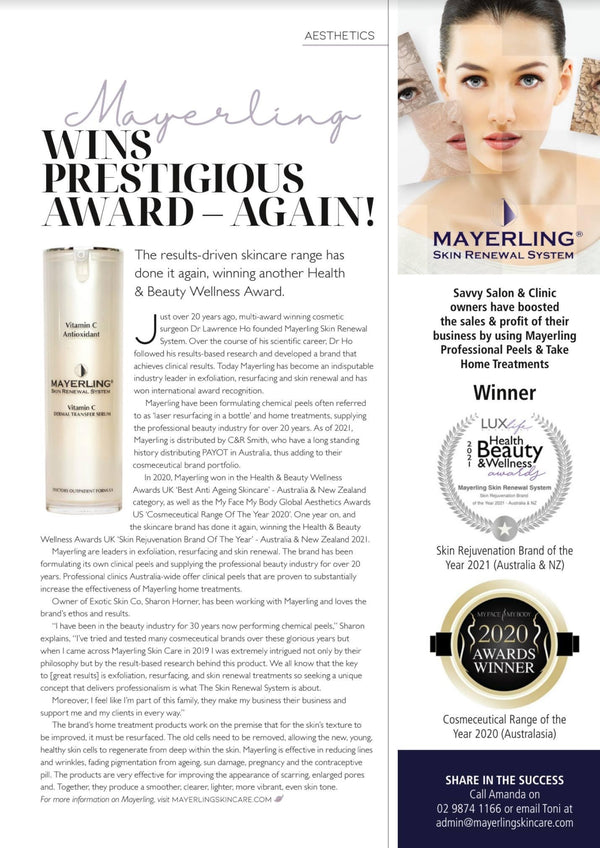 Over 20 years ago, multi-award winning cosmetic surgeon Dr. Lawrence Ho founded the Mayerling Skin Renewal System.
Dr Ho followed his results-based research and consequently developed a brand that achieves clinical results with minimal effort and downtime. Dr Ho believes that resurfaced skin is the key to younger skin!
today Mayerling has become an industry leader in exfoliation, resurfacing and skin renewal. Armed with scientific research and the power of innovation, Mayerling is one of the most exciting anti-ageing skincare brands across Australia and New Zealand.
If you are looking for skin solutions to combat problems such as acne, ageing, pigmentation, lack of firmness or uneven skin tone, you have come to the right place.
the results driven, medically endorsed formulas promote a younger, healthier more radiant skin.